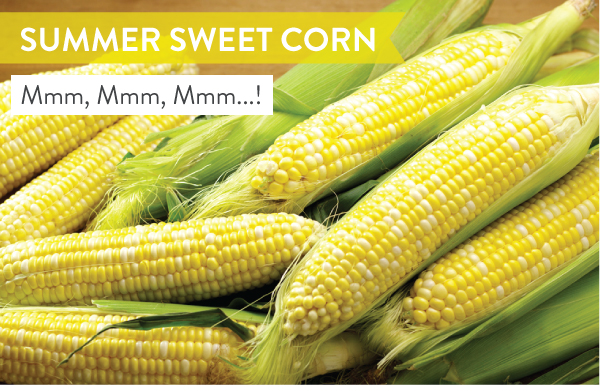 There's a wonderful window in mid-to-late summer where fresh sweet corn abounds. It's the time when locally harvested sweet corn is at its best and enjoyed immediately! IN THIS ISSUE, we're making the most of sweet corn season with great tips for how to prepare, how to enjoy, and three delicious recipes to try now. How sweet it is!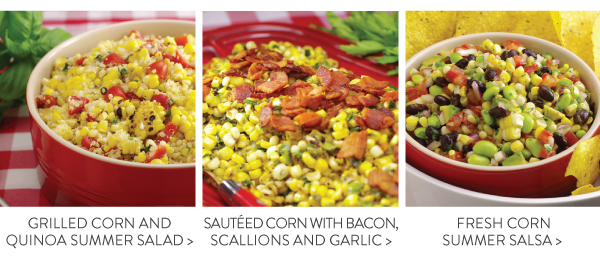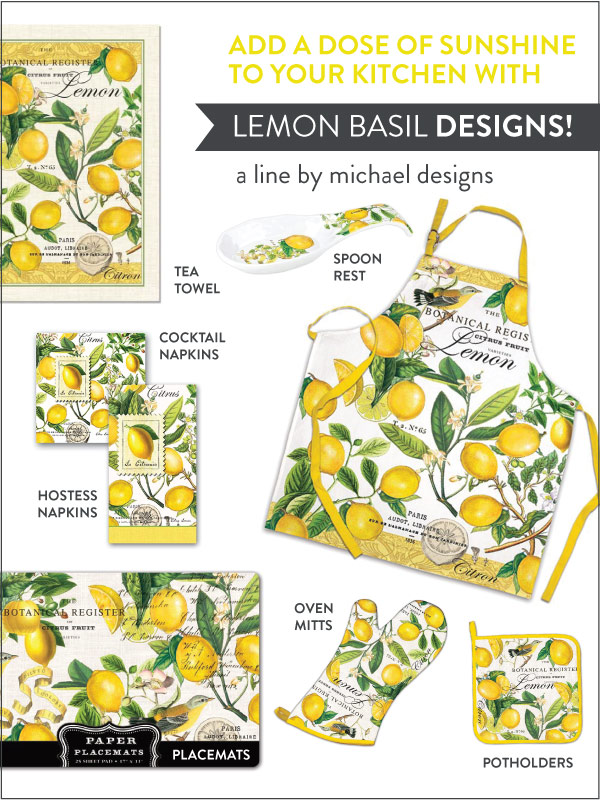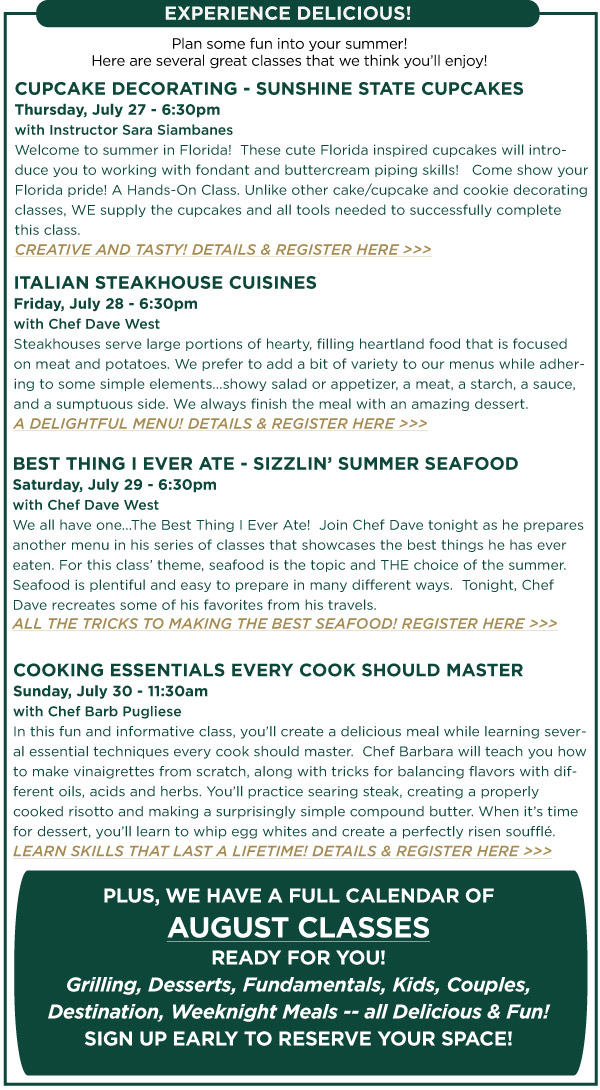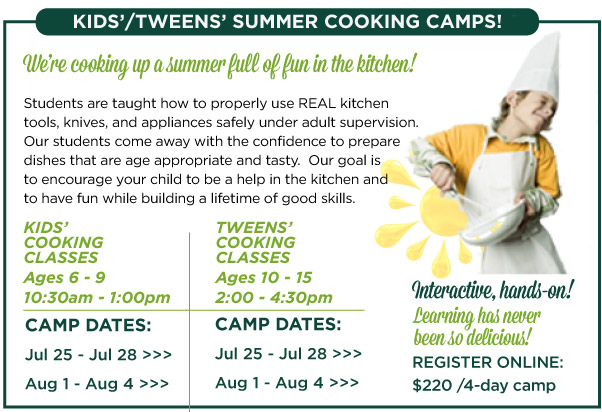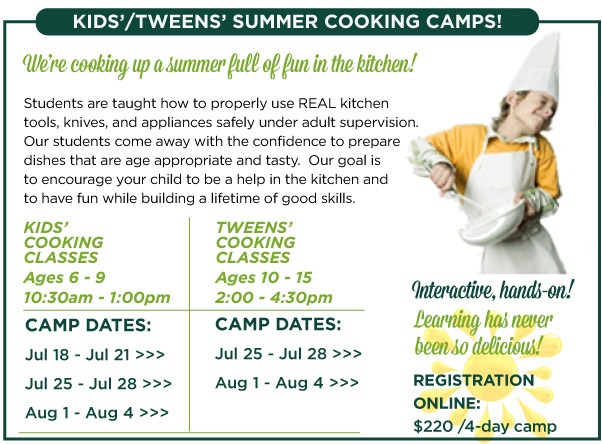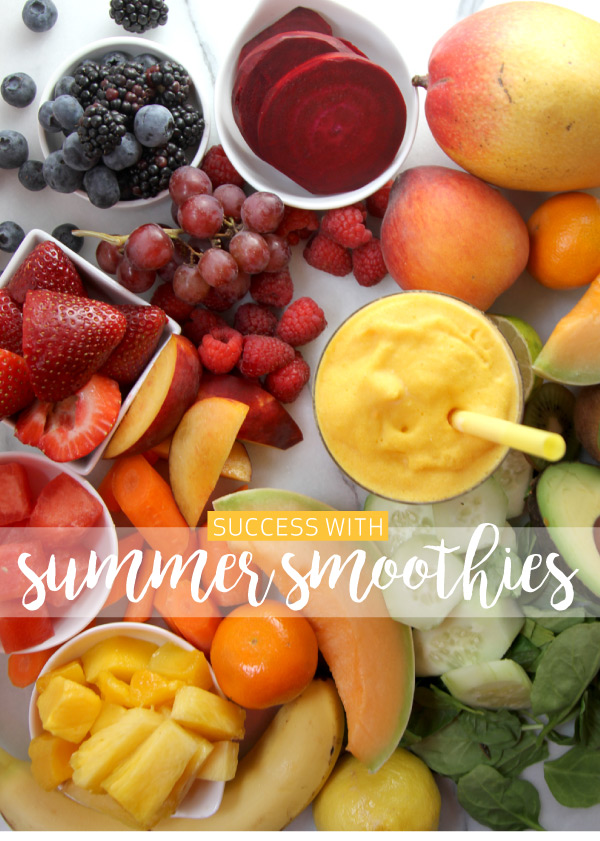 Embrace summer's bounty of fresh fruits (and vegetables!) with healthy, easy, and quick smoothies. IN THIS ISSUE, we showcase six smoothies with a wide range of color and flavor -- all sure to refresh! You'll find lots of helpful tips along the way to help you turn your kitchen into a smoothie lover's paradise.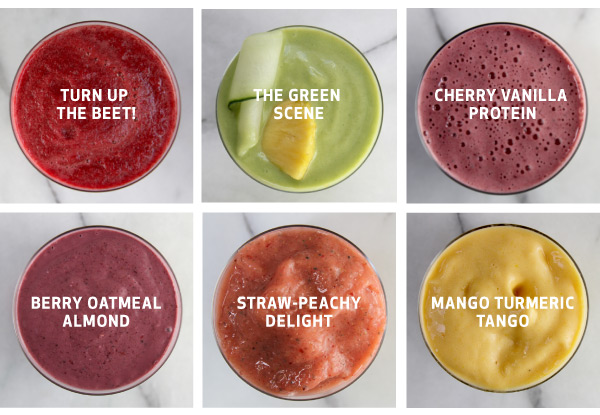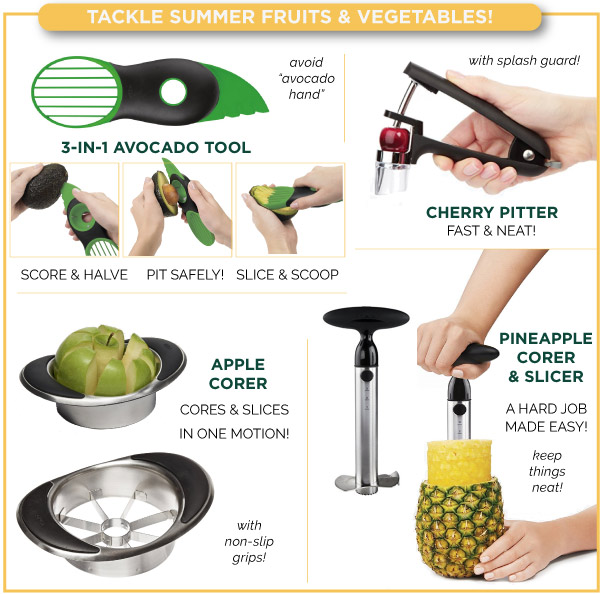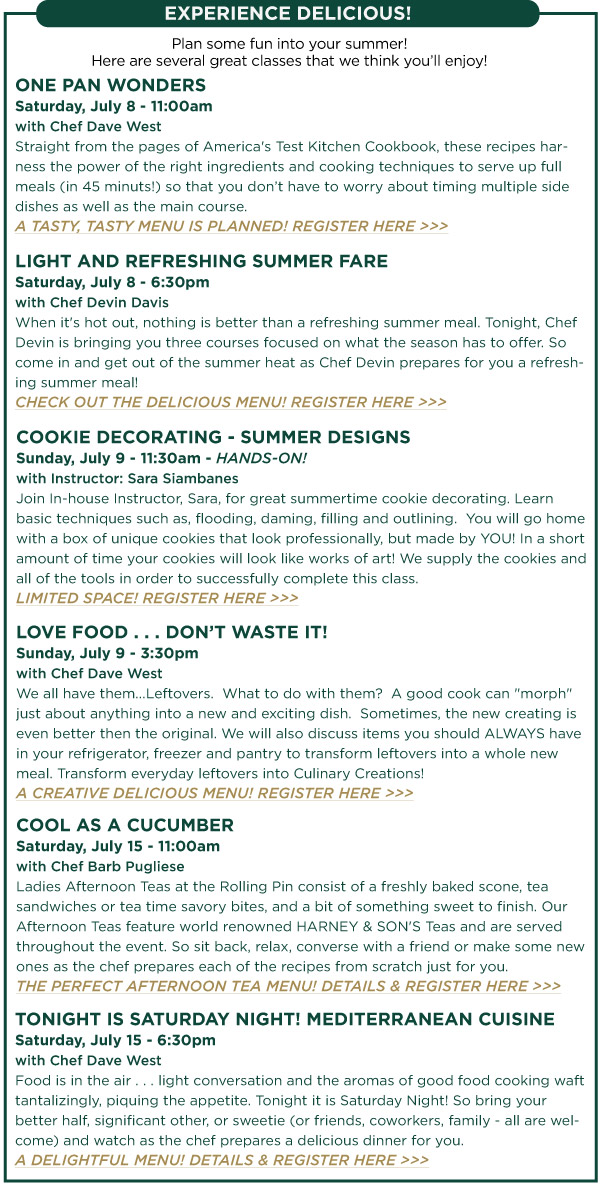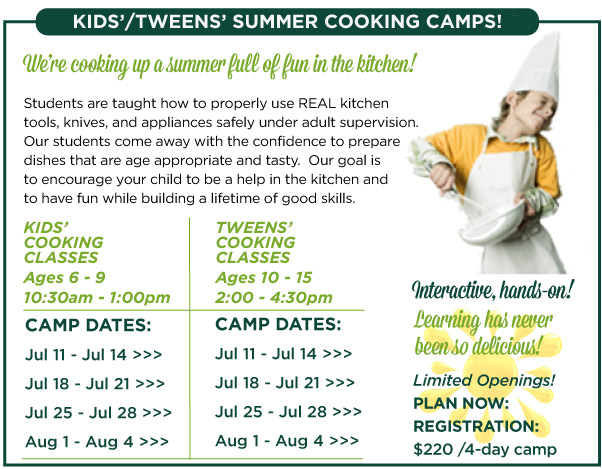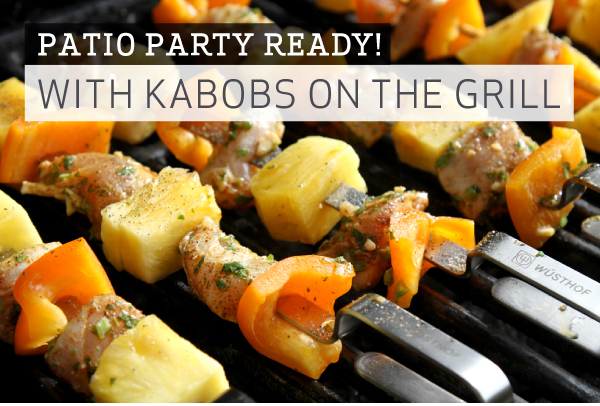 The long days and warm temperatures of summer are a daily invitation to light up the grill. The grill anchors the outdoor kitchen, and becomes the center for al fresco dining and leisurely entertaining.

IN THIS ISSUE, we're grilling kabobs for a delicious start to the summer. Kabobs are easy to prepare, eye-catchingly colorful, and extra delicious thanks to mouth-watering marinades. Try skewering up one of these three kabob recipes for a tasty summer supper on the grill.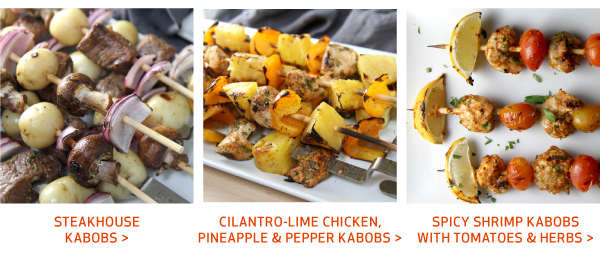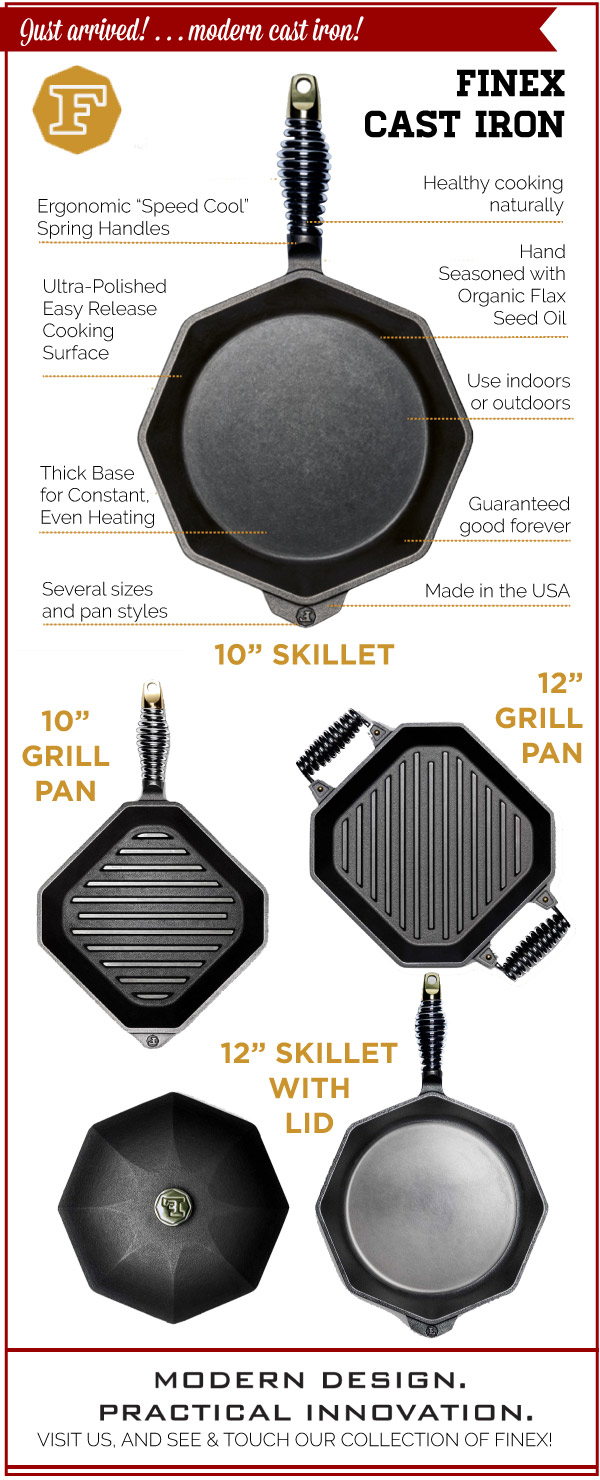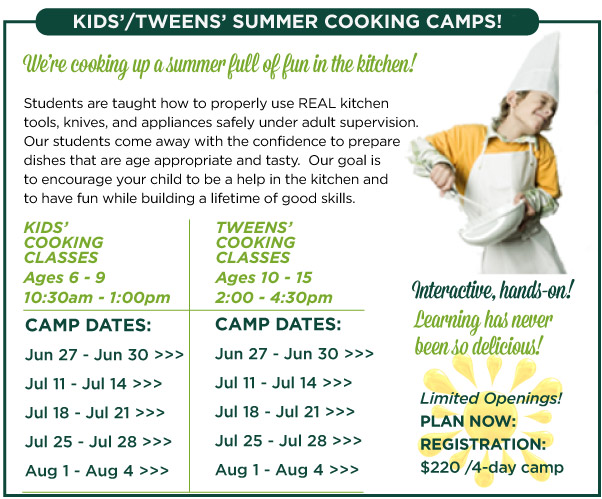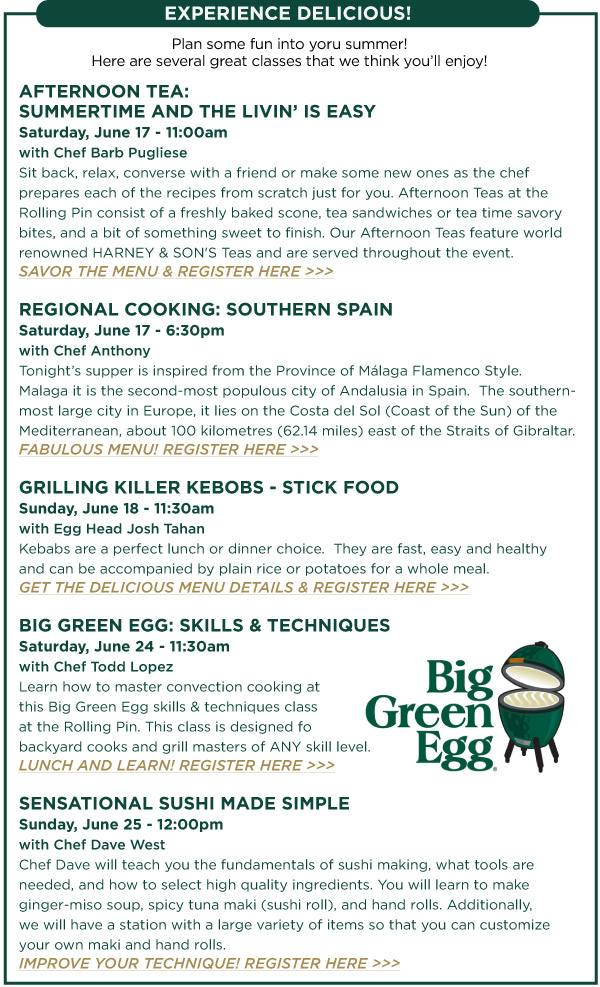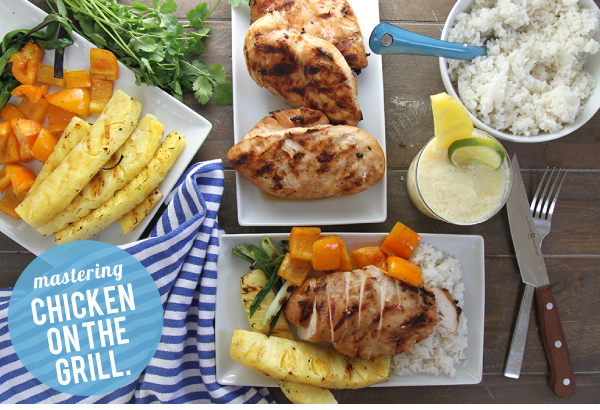 Ready to improve your results when grilling chicken? IN THIS ISSUE, we explore three techniques that ensure your grilled chicken will be moist, flavorful, and fall-off-the-bone delicious!

The three methods include brining and basting, marinating, and applying a dry rub on a spatchcocked chicken. The techniques are demonstrated in three recipes, each with a distinct flavor profile along with a few menu ideas to make each preparation a complete meal. Fire up the grill - it's time for chicken!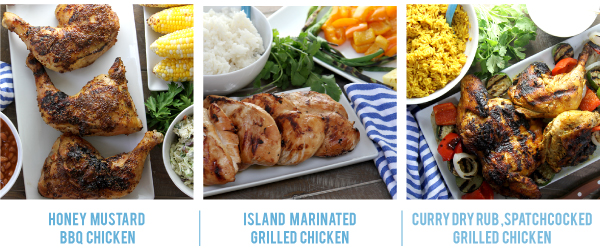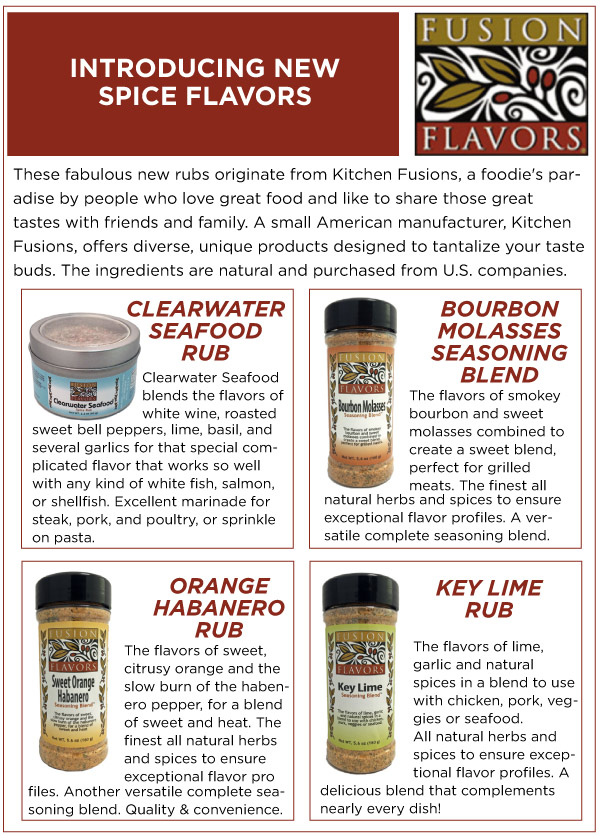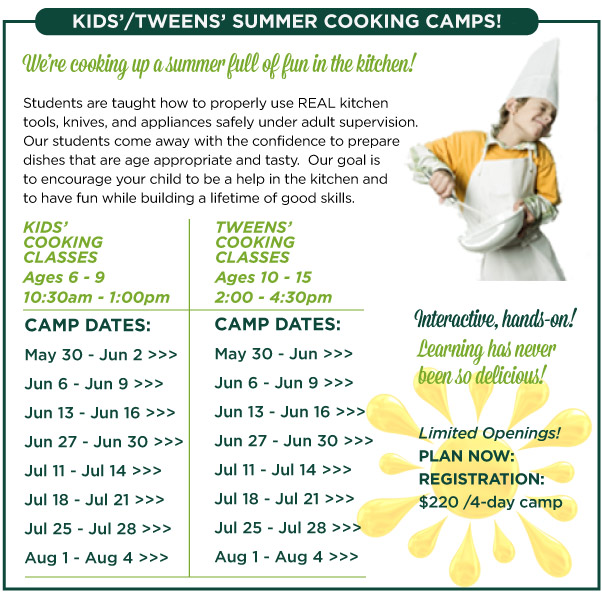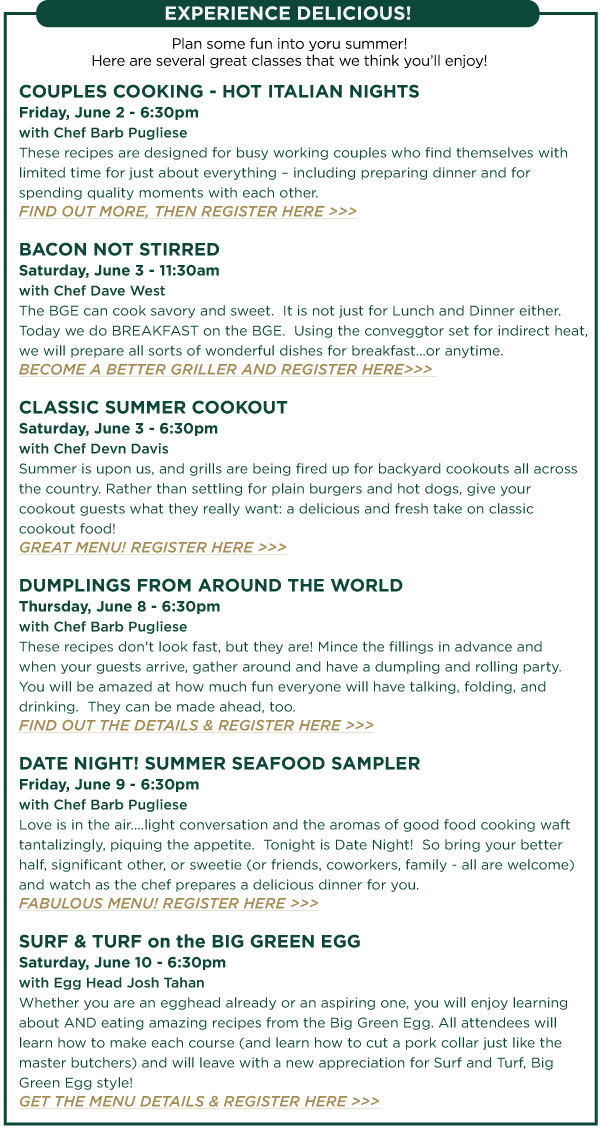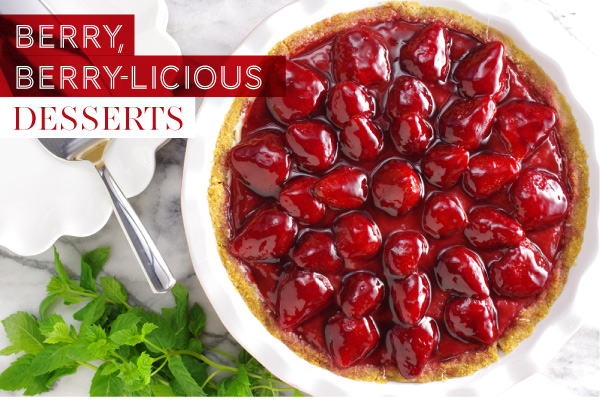 Summer is finally here with all of its pleasures. First on the scene are strawberries, followed by raspberries, blackberries, and other ephemeral fruits of the season.

IN THIS ISSUE, we've assembled three of our favorite ways to showcase fresh berries along with tons of tips for enjoying berries better! Read on – fair warning, your mouth will start watering!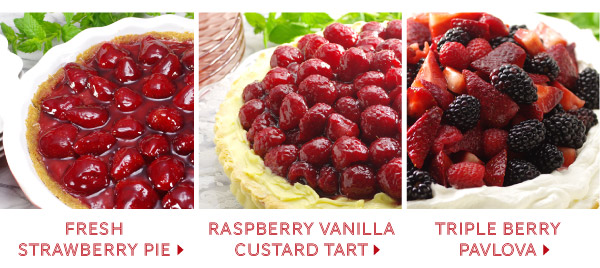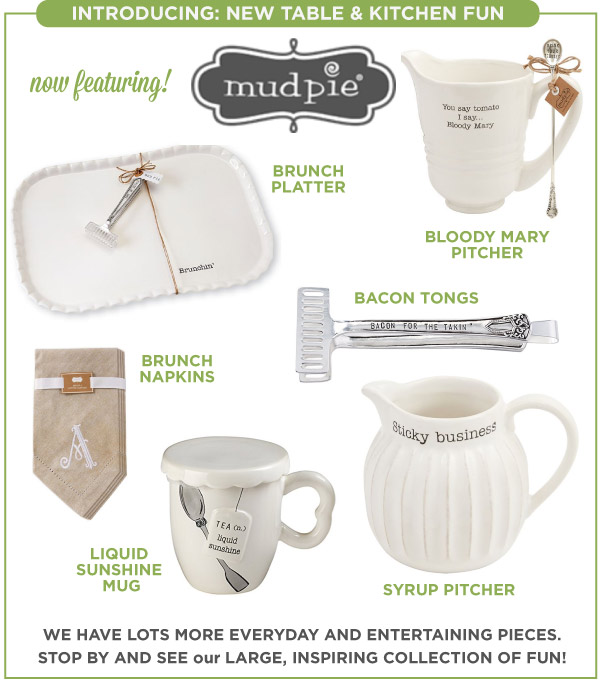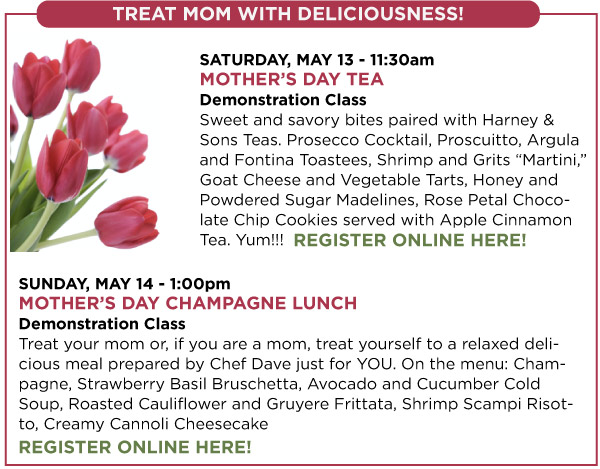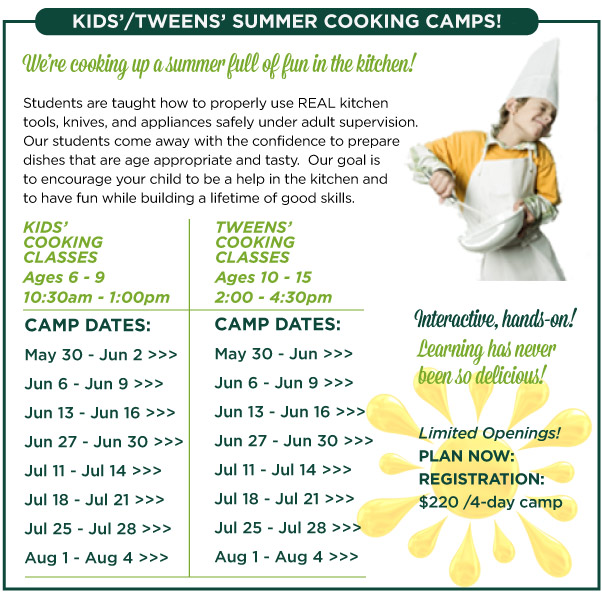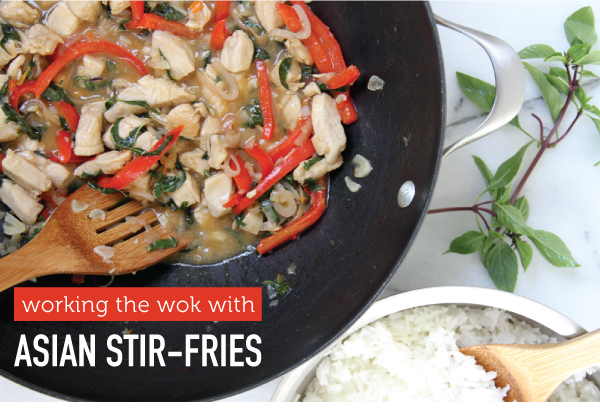 We're huge fans of fast, stir-fried meals where the delicious flavors of vegetables and meats are sauced with magical flavors and assembled quickly. Stir-fries are often our answer when a quick meal is needed.

IN THIS ISSUE, we have ten top tips for mastering stir-fry techniques. Then, we'll practice this quick cooking method with three recipes – one from Indonesia, another from Thailand, a favorite Chinese noodle dish, and a bonus Green Bean recipe. Fire up the wok, and let's get stirring.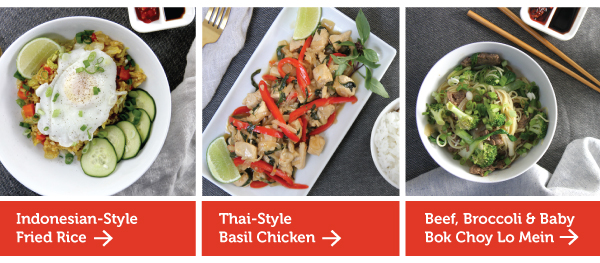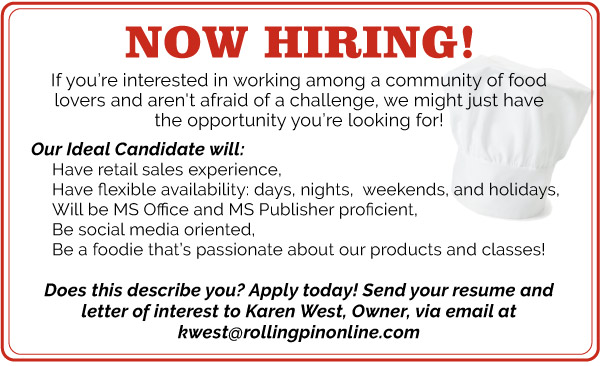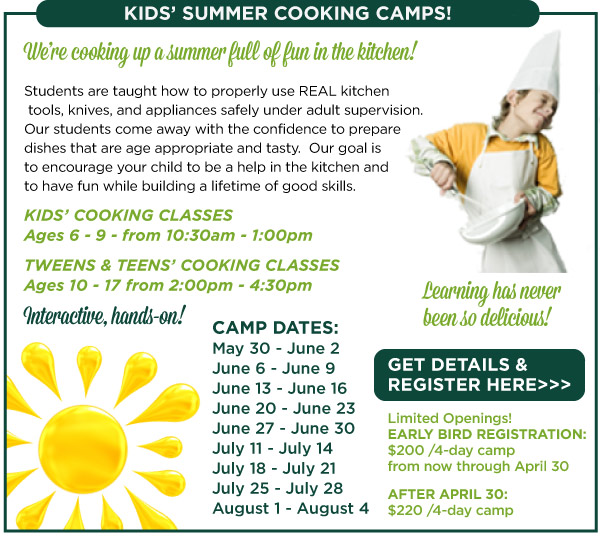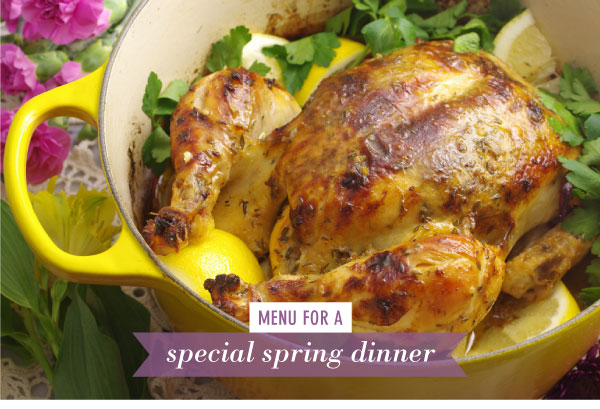 With spring comes many occasions to celebrate and wonderful seasonal foods to enjoy. Take a break from the routine, and plan a get-together with family or friends with a springtime dinner.


IN THIS ISSUE, we've prepared a great menu that's budget-friendly yet elegant. We've shared our plan for many do-ahead strategies that make sharing a meal doable and enjoyable. Invite people over, set the table, and get cooking!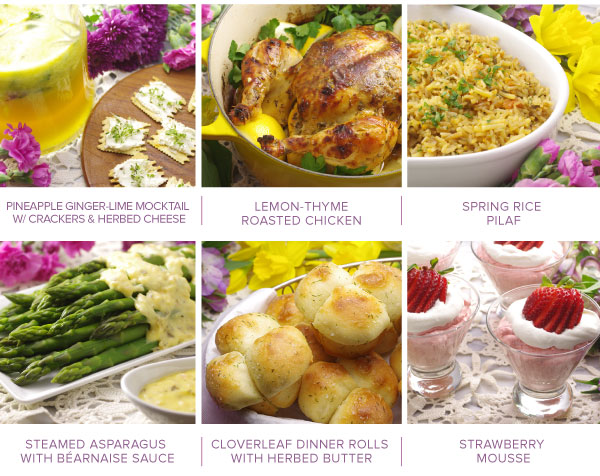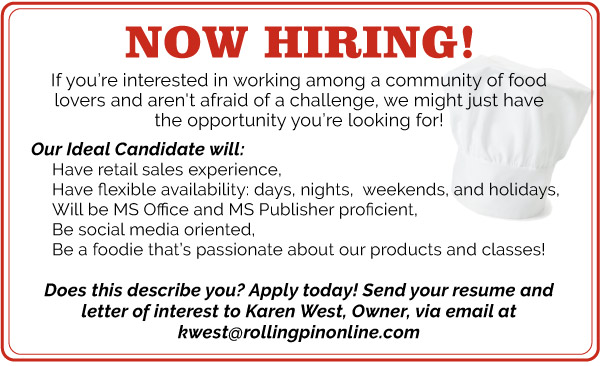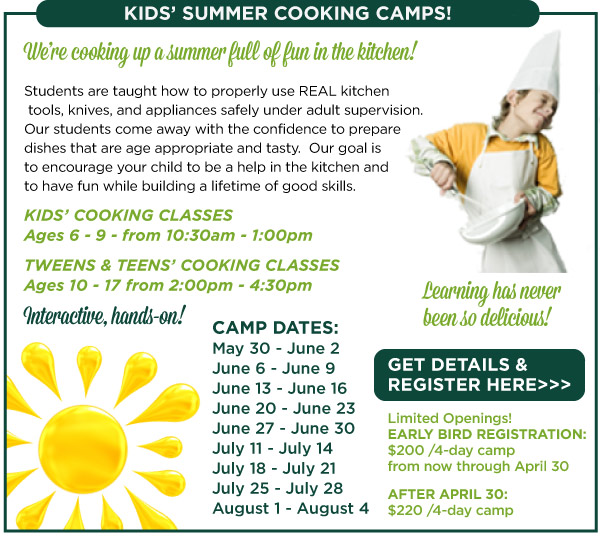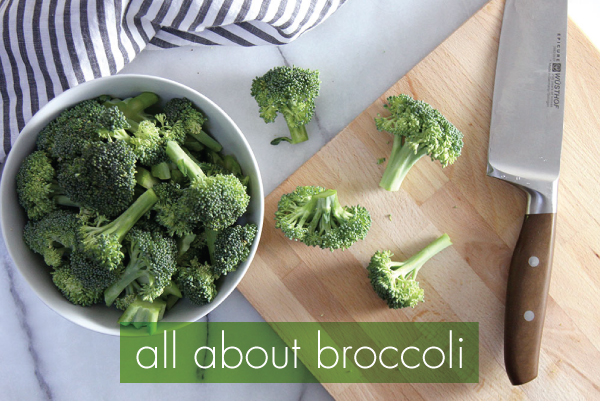 Broccoli is a powerhouse vegetable filled with nutrients and vitamins. When prepared correctly, it's delicious! Banish over-cooked broccoli, and feast on the many ways broccoli can be enjoyed to its fullest.

IN THIS ISSUE, we're getting re-acquainted with broccoli and appreciating it at a whole new level. We have simple preparations ready for you to try, and a few recipes that showcase broccoli as a salad, in a pasta dish, and a fabulous entree. Rediscover broccoli for yourself in delicious new ways!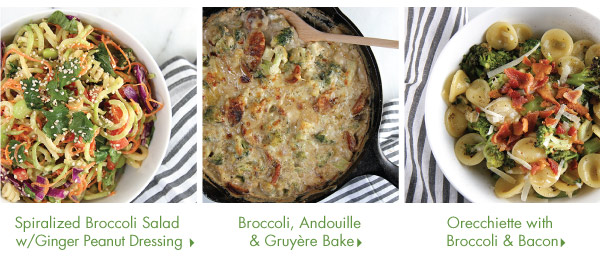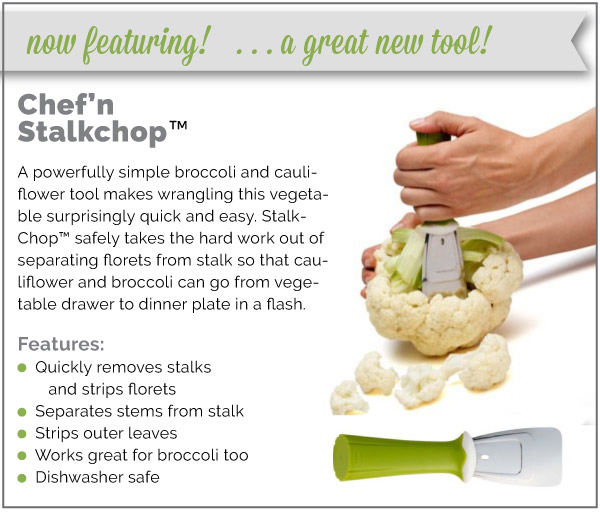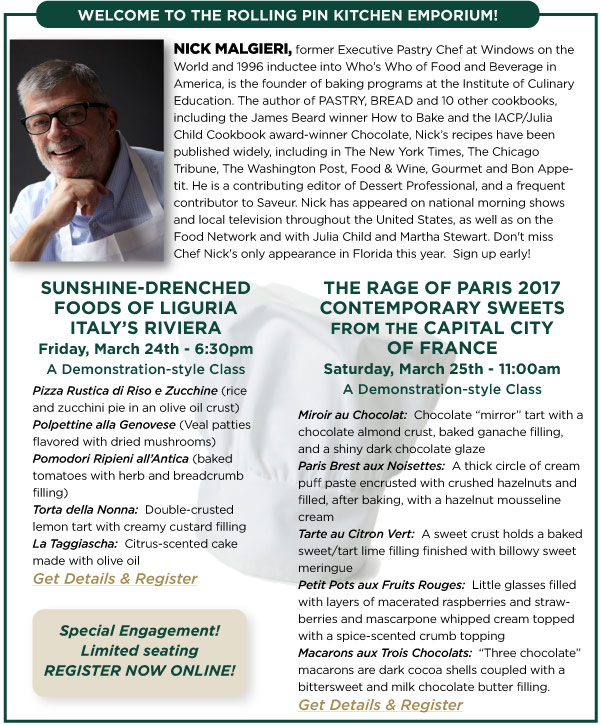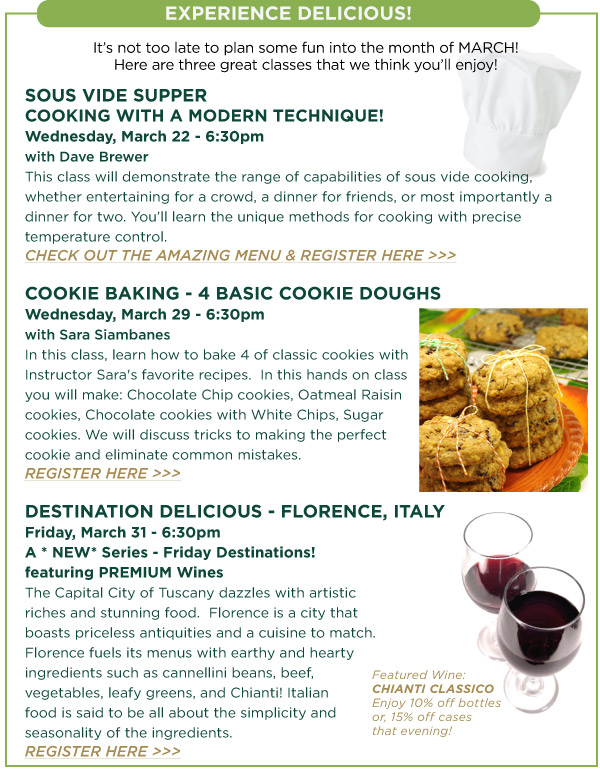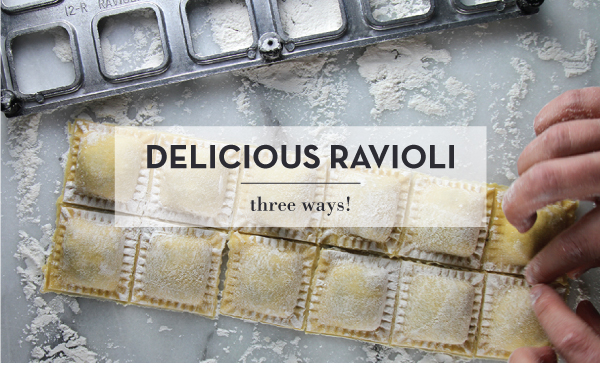 It's no secret – pasta is universally loved! Its versatile character takes on different shapes and sizes all while accommodating a variety of fabulous sauces. Pasta is inexpensive to make, quick to assemble, and surprisingly forgiving. If you have flour, eggs, and a little salt in your kitchen, you are moments away from creating your own fresh pasta.

IN THIS ISSUE, we share details for making delicious sauces and your own filled pasta pockets, ravioli! Three unique ravioli recipes showcase the true variety and depth of this pasta favorite. Join us as we explore how to make, shape, fill, and sauce perfect ravioli pillows.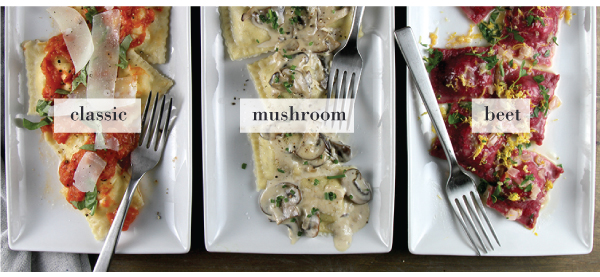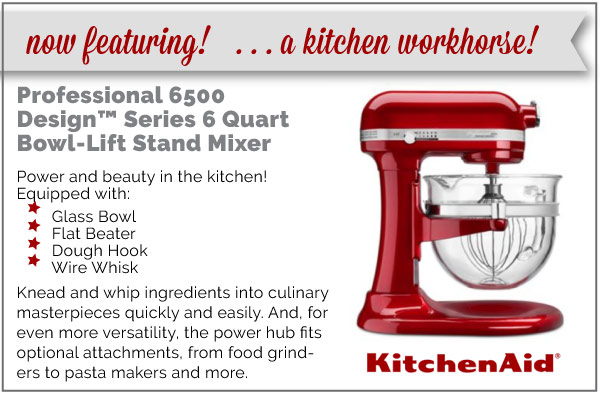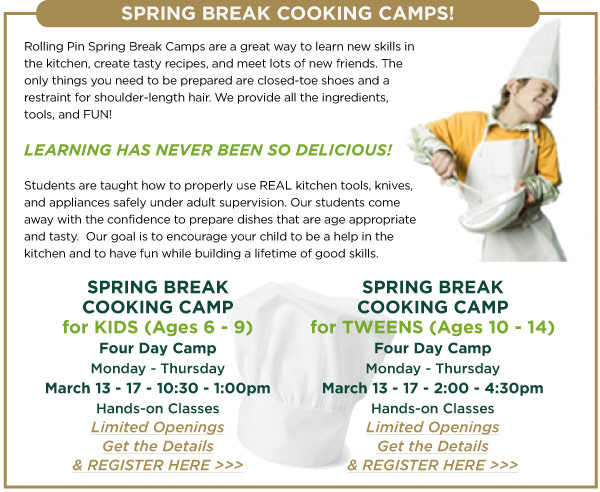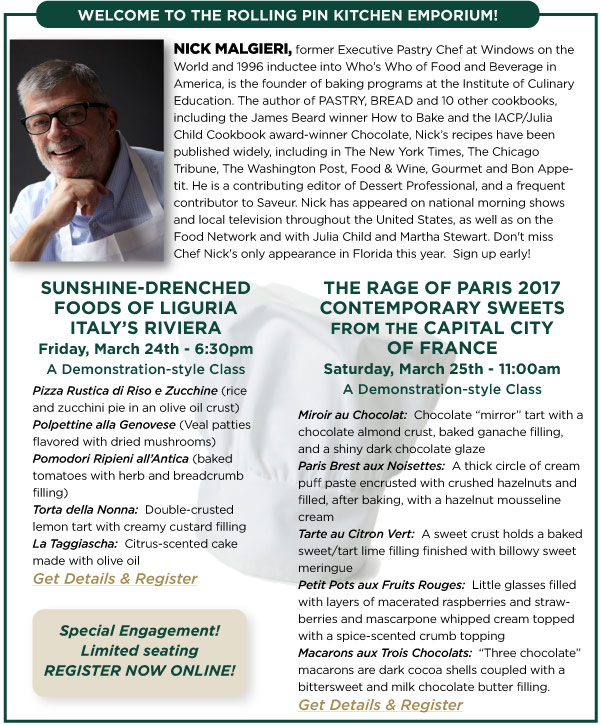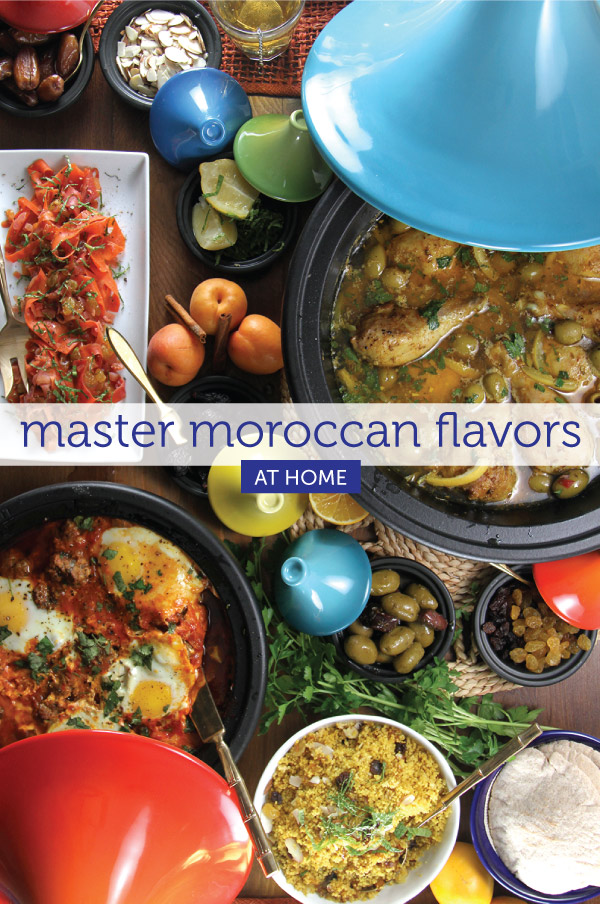 You don't have to be a Casablanca aficionado to be swept away by the magic of Morocco. Offering both inhabitants and visitors a complete sensual feast, Morocco buzzes with a rich history, a vibrant color palette and a culture of complex flavors that will leave your taste buds both pleasantly surprised and delightfully satisfied.
IN THIS ISSUE, we explore a few key flavors of Moroccan cuisine along with some very doable recipes that you can easily make with success the very first time. Join us for a little taste adventure!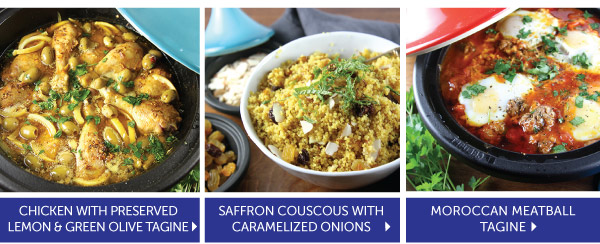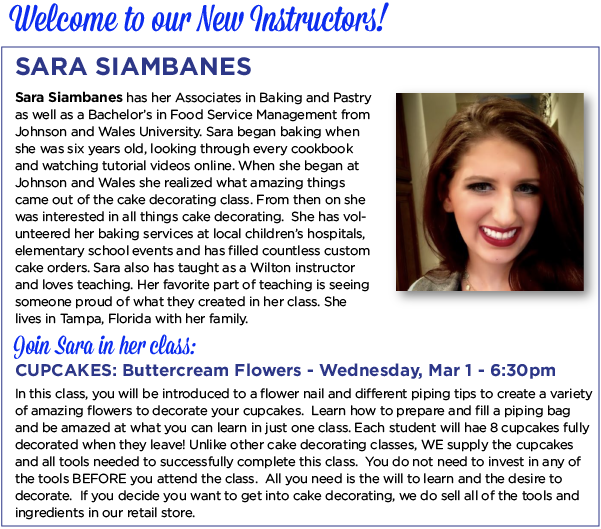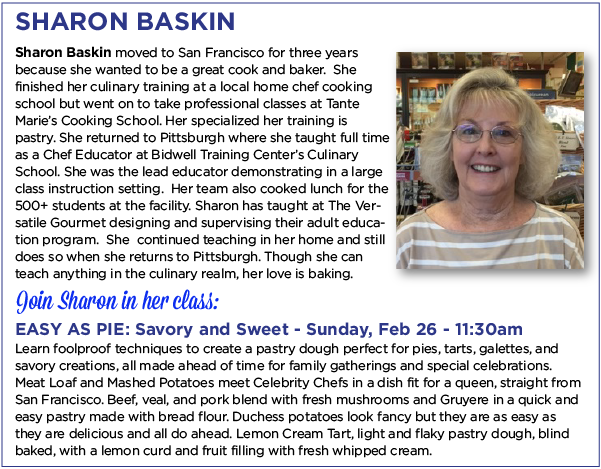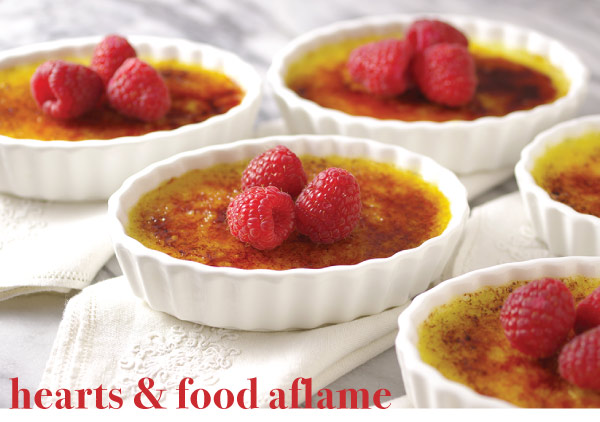 IN THIS ISSUE, we've chosen three deceptively easy-to-make desserts from the mid-century that involve heat and a little fire! Any one of these would be more than appropriate for a Valentine's Day celebration, (or any day). You'll learn the cooking techniques and do-ahead strategies needed for each of these sweet endings. HAPPY VALENTINE'S DAY!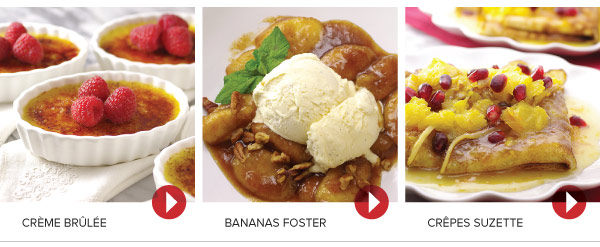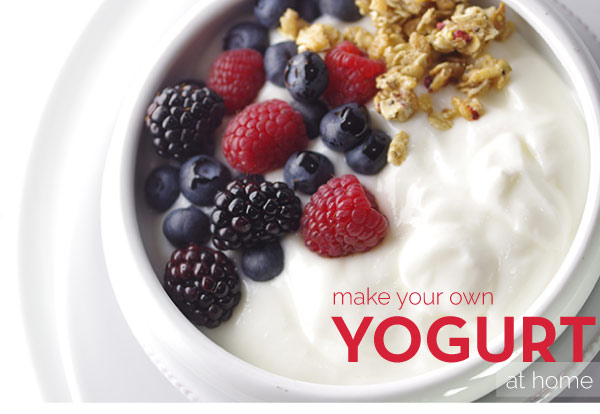 Eating yogurt is an everyday event for many of us. It's a nutritious, satisfying choice for a quick meal or a snack. If you haven't tried making your own yogurt before, now's the time! Save money, control the amount of sweeteners, and enjoy the health benefits!
IN THIS ISSUE, we teach you the 1-2-3 for making your own yogurt. Plus, a couple of new ways to enjoy yogurt, one sweet, the other savory.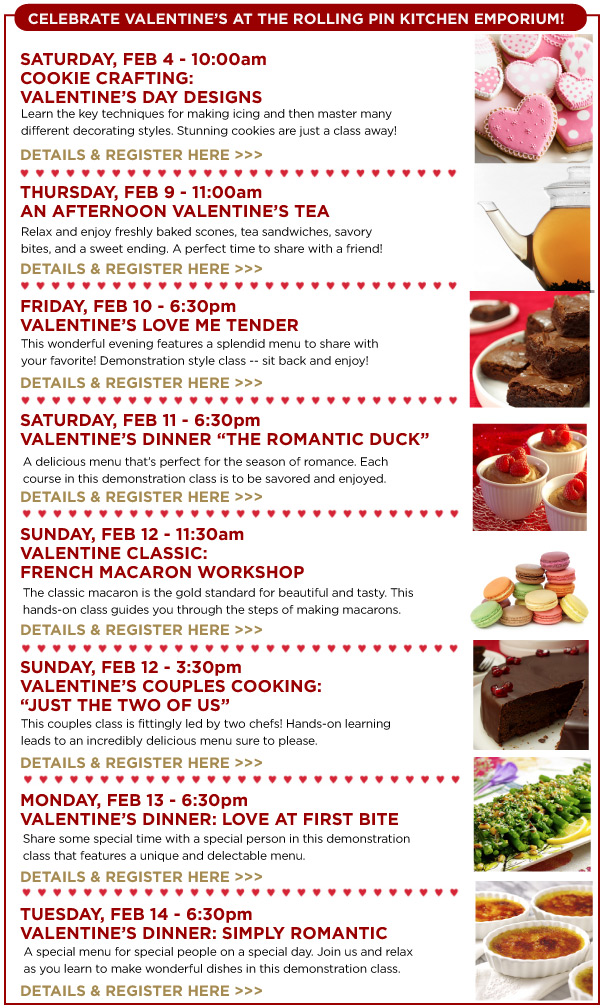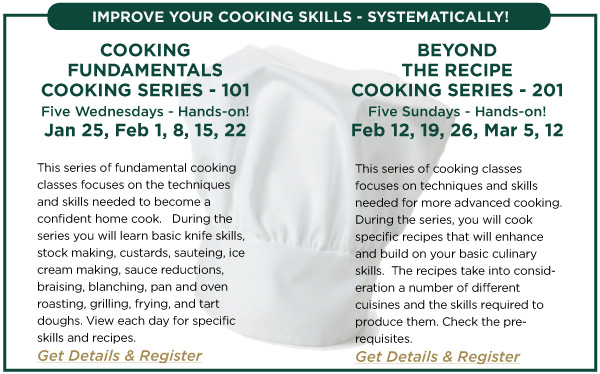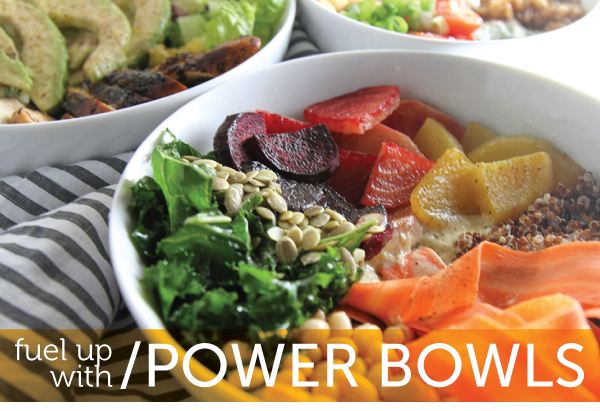 Packed with superfood ingredients, the trend of "power bowls" is a healthy, filling answer to "what's for lunch or dinner?" Loaded with more energizing goodies than a traditional salad, "power bowls" feature vegetables, protein, and grains. We like to carefully prepare our ingredients, and arrange them artfully in little clusters for curated bites of tasty awesomeness.
IN THIS ISSUE, we feature three Power Bowl recipes to get you started. Time to fuel up!