Filtering by Tag: pasta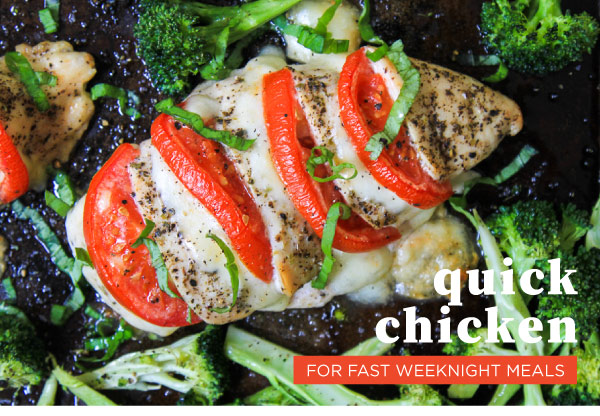 It's a daily dilemma - what's for supper? We're often looking for something that's fast, flavorful, and easily accomplished . . . . somethingthat satisfies our hunger and allows us to get on with tackling the evening's agenda.
IN THIS ISSUE, we're featuring weeknight strategies for eating well at home utilizing three speedy techniques that yield great results. Our recipes include Sheet Pan Caprese Chicken, Garlic Honey Chicken, and Creamy Chicken, Mushroom, & Spinach One Pot Pasta. You'll find thatthey are all great additions to your repertoire of fast and flavorful!