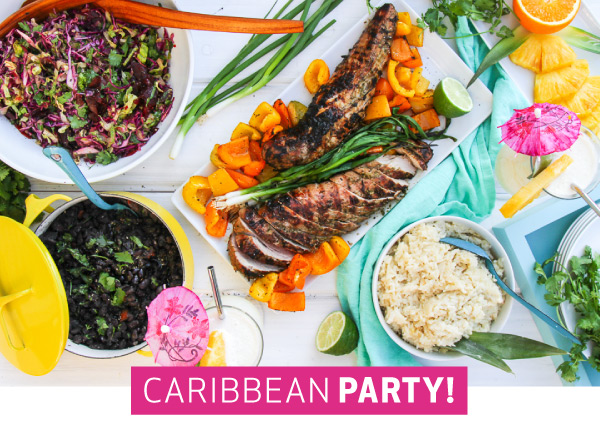 SUMMER'S END IS NEARLY HERE -- time to plan one last hurrah!
IN THIS ISSUE, we've planned a perfect dinner party menu with Jerk Pork Tenderloin,
Coconut-Ginger Rice, Island Black Beans, Beet Slaw, and even a Classic Piña Colada! Break out the drink umbrellas, queue up a good playlist, and get ready for a party!